Freitag, 27. Januar 2017
Loja & Copalinga Eco-Lodge
zwinkerschaedel, 02:17h
After travelling to Loja from the Peruvian Border I was able to arrange two one-night stays at the absolutely gorgeous Copalinga Eco-Lodge between Zamora and the Podocarpus National Parque. Catherine and her husband (from Belgium) run this beautifull Ecolodge with compassion and a love for the detail. The main attraction here are birds. Basically all of the other guests here were serious birders mainly from the US with big cameras and huge lenses. A bit nerdy for my taste... Never the less Catherine seems to have an endless knowledge of the local flora and fauna which she is always happy to share. My highlights here were the many many hummingbirds to be encountered in the whole Ecolodge area (mainly at the feeders in front of the restaurant) and the absolutely gorgeous breakfast buffet (best breakfast in South America so far).
But I think the pictures will be able to explain more...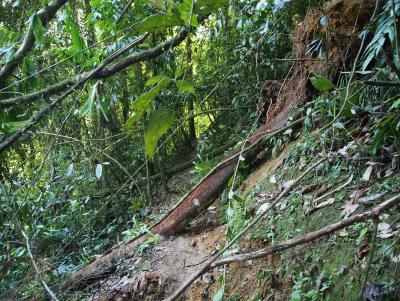 I also did an afternoon hike to the nearby Podocarpus National Parque which was ok but I guess to really see wildlife you need to take a guide. Here's an example of the small paths through the jungle-like forrest.
Copalinga Ecolodge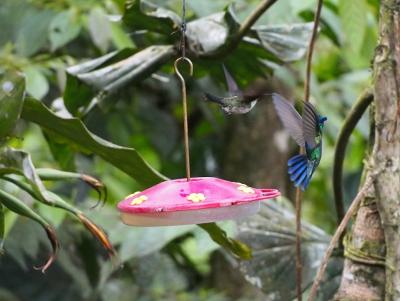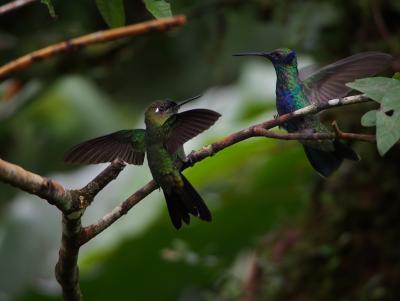 the territorial hummingbirds fight a lot at the different feeders.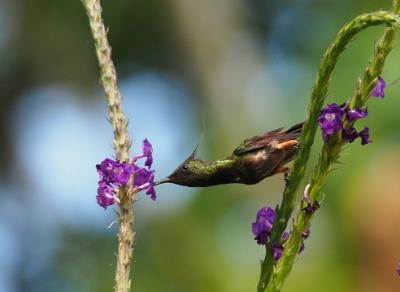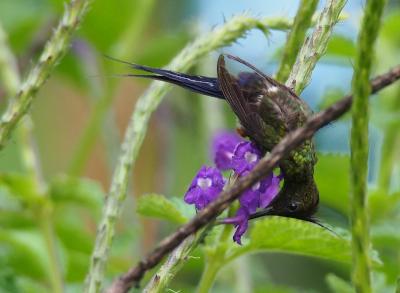 wire crested thorntail (one of the few names I could remember)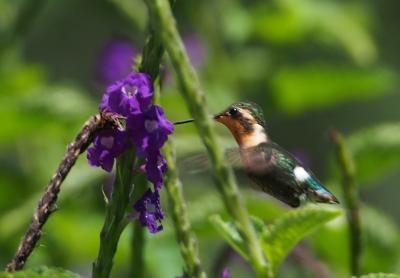 little woodstar at the flowering bushes in the parking lot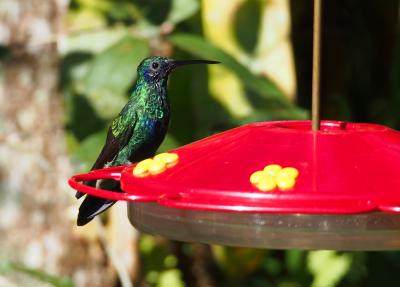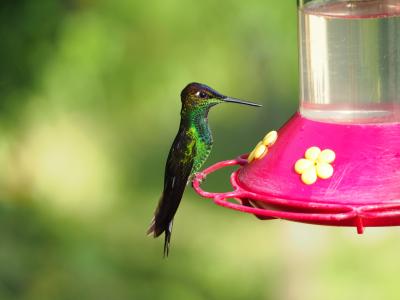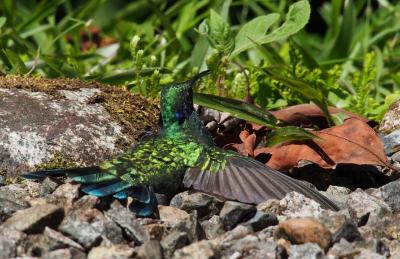 a hummingbird sunbathing on the gravel stones surrounding the restaurant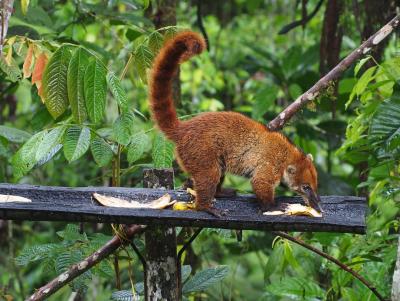 This Coati came daily to the banana feeders to get his share...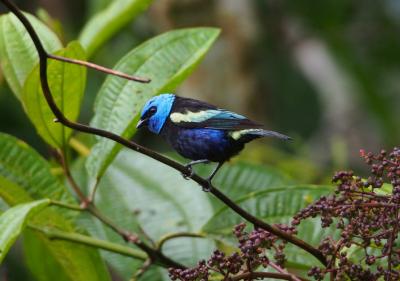 a Tananger at the banana feeders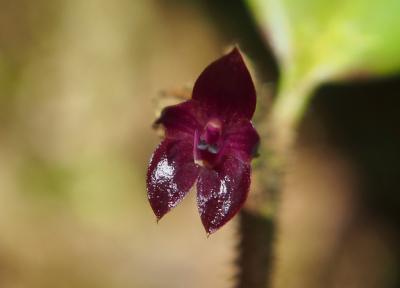 Catherine also has a beautifull orchid Garden with roughly 15 species of orchids blooming at the time I was there. All the orchids were collected from their own grounds. First I went through the orchid garden myself and then with Catherine to guide me: I only had seen about half of the mostly tiny orchids.
If any of you ever get the chance to travel near Loja or Zamora definately check the availability for this lodge. But do so in advance, it gets booked out quickly during certain times (mainly holidays in the US):
https://www.copalinga.com/
... comment