Montag, 12. Dezember 2016
Moray and Maras
zwinkerschaedel, 06:12h
This very touristic half day trip had three stops. First we stopped at a place where they showed us how the wool of the alpaca is traditionally processed: 1. washing of the wool with the gratings of a certain root (natural soap), 2. choosing a dye for the wool (different natural products, including the mites of the cactus that I mentioned in an earlier post), 3. the weaving process. Quite interesting but also a chance to sell their products.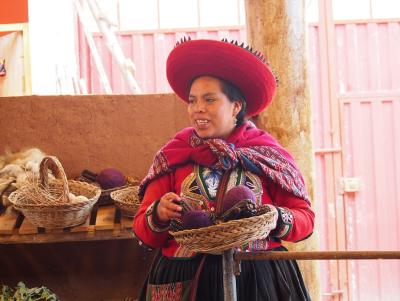 Woman explaining the the different plants used to dye the wool. Here she's holding maize morada which will give a violet.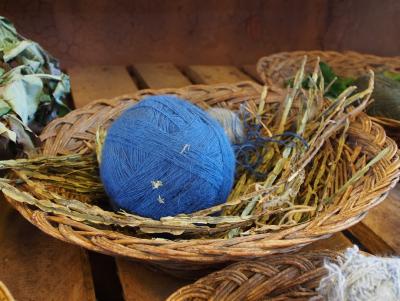 Blue wool.
Next stop were the ruins of Moray where the Inca had a "research facility" to test different ways to cultivate crops and important plants in small microclimates, especially corn, potatos and the coca plant. Stunning that through research the Inca were able to advance into a highly sophisticated Empire on the basis of developing proper food for their people!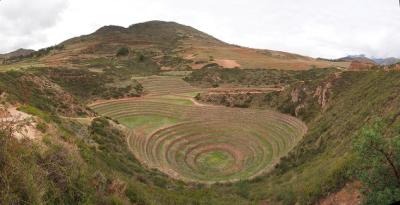 The terraces of Moray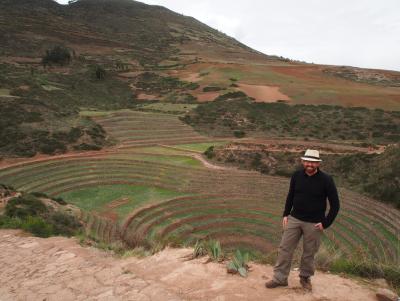 Selfie-time again!
Last Stop were the salt terraces of Maras were the salty water coming out of the mountain is lead through intricate saline ponds to fill them with water and then to seal them of in order for the salt to cristalize once the water evaporates under the sun. Brilliant and basic at the same time!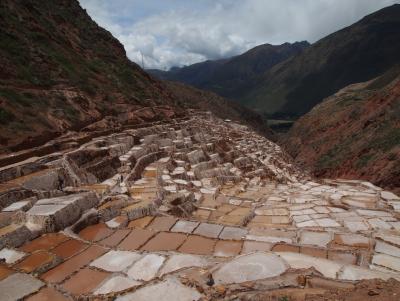 Apparently there are over 3000 salt terraces here.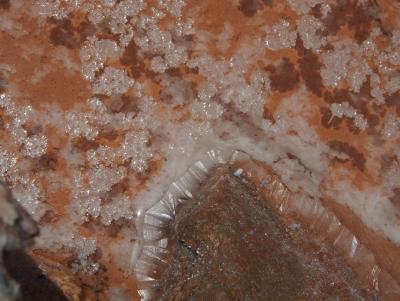 Salt crystals forming. Beautifull!!!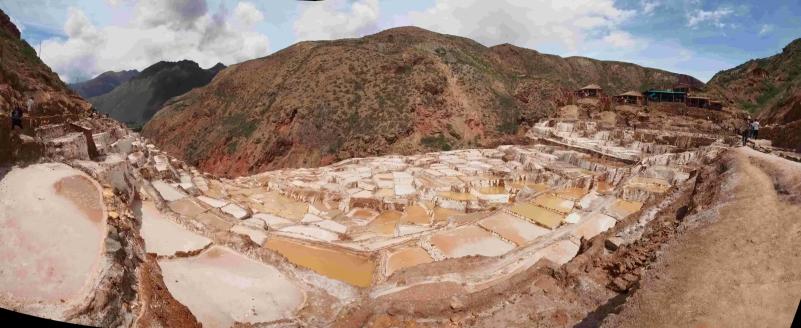 Can anyone see the glitch my Panoramic program made? Tipp: you have to open the picture itself.
... comment