Montag, 12. Dezember 2016
Rainbow Mountains
zwinkerschaedel, 05:29h
The Rainbow mountains is a rather "new" (for roughly two years, not mentioned in lonely planet yet) tourist attraction and has only been "rediscovered" due to melting snow and glacier caps that used to cover these parts of the mountains. The different colors result from different sediments of minerals (e.g. green = copper). These mountains are quite high and I've never pushed my limits so far. You get picked up @ 3 a.m. driving three hours to have breakfast before starting the journey. The starting point of the hike is roughly at 4300m and you hike for about 3h to the top at 5100m. The way up I did it all by myself but I ended up being one of the last ones in the group even though I didn't take that many pictures and I was thoroughly drained at the top. For the first half hour we had sun, but after that it got cloudy and near the top it even snowed slightly (not enough to stay on the ground). Being one of the last ones at the top I was rather rushed by the guides to return back and couldn't take my time for the fotos. I can tell you though that the place is pretty spectacular (if the fotos don't convince you).
To save time and to save my knees I took a horse for the way down (50 Soles, roughly 14 Euros) which was quite a pleasant experience. If I decide to go there again I would take a horse the way up. In summary a very interesting trip both for the scenery and also for getting to know the limits that I can push my body. This was the first time hiking above 4000m and the first time ever being above 5000m.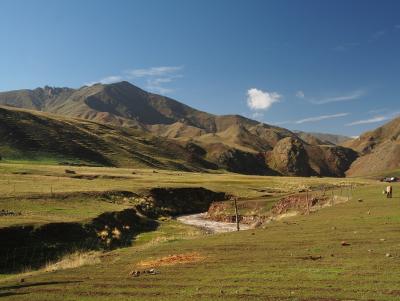 Beautiful landscape!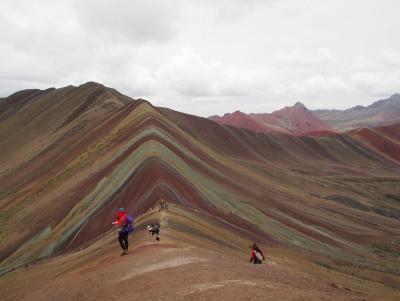 The top of the famous Rainbow Mountains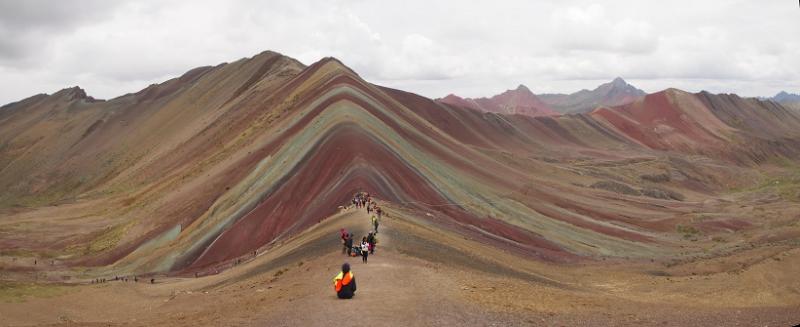 Panoramic view (you might have to view the picture in the pictures section to view it in full)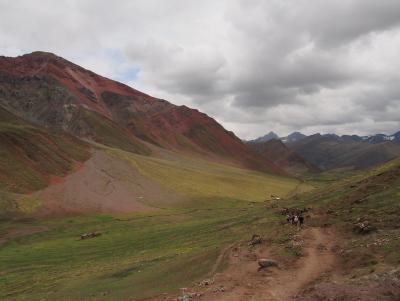 Already on the way the colors of the mountains are quite stunning!
... comment